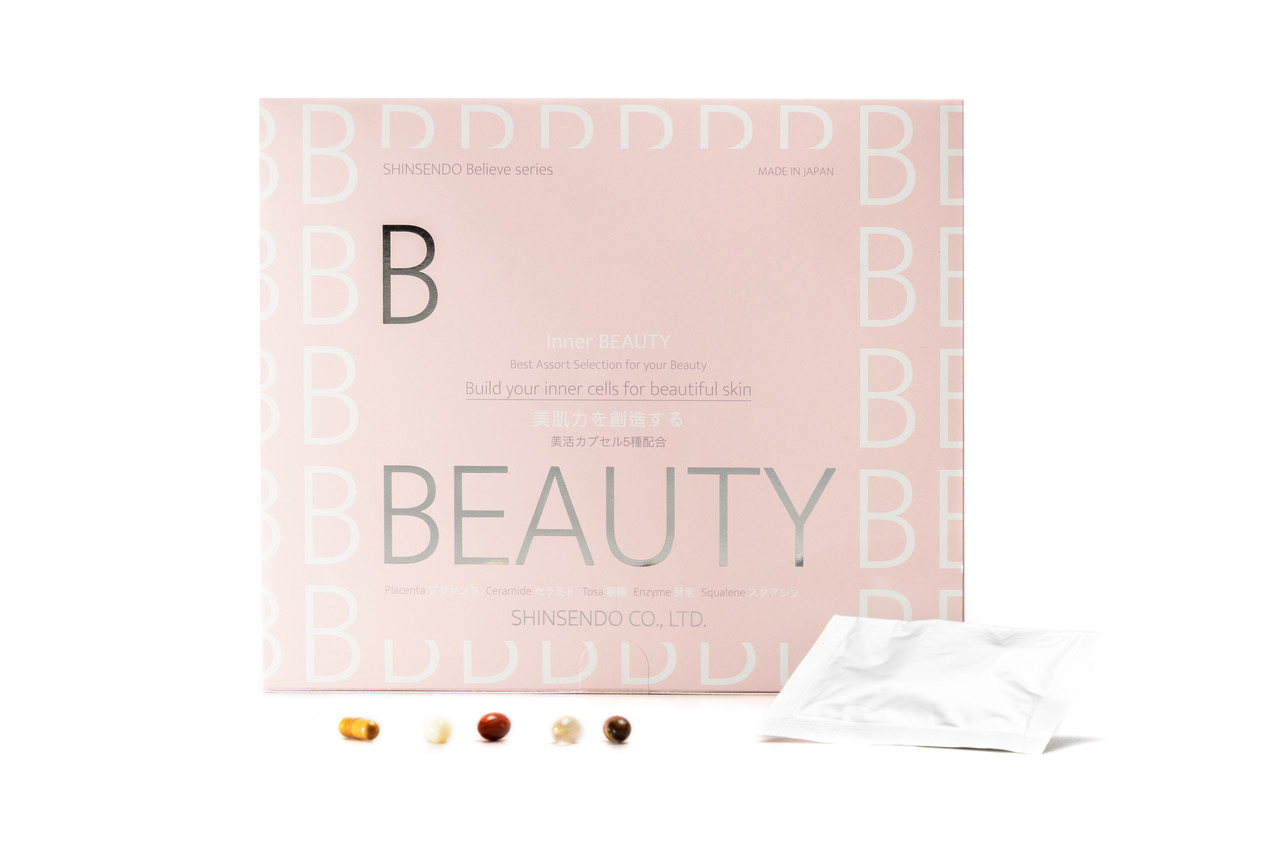 SHINSENDO Believe series B《 Inner BEAUTY 》
Create beautiful skin with inner power
Placenta, Ceramide, Sugar C
hains (swallow's nest), Enzymes, Squalene
A selection of 5 types of SHINSENDO original beauty supplements specially selected for beautiful skin.
In order to easily fulfill your daily beauty habits, we have combined it into a luxurious package.
For those of you who are busy every day, this is a new product for beautiful skin developed to be easily carried and picked up.
Shining your glossy skin… Enchanting your beauty forever…
Make your Wellness Life better…LOVE yourself ❤
SHINSENDO is a safe and secure capsule derived from nature, and will support your skin quality improvement. and beautiful skin.